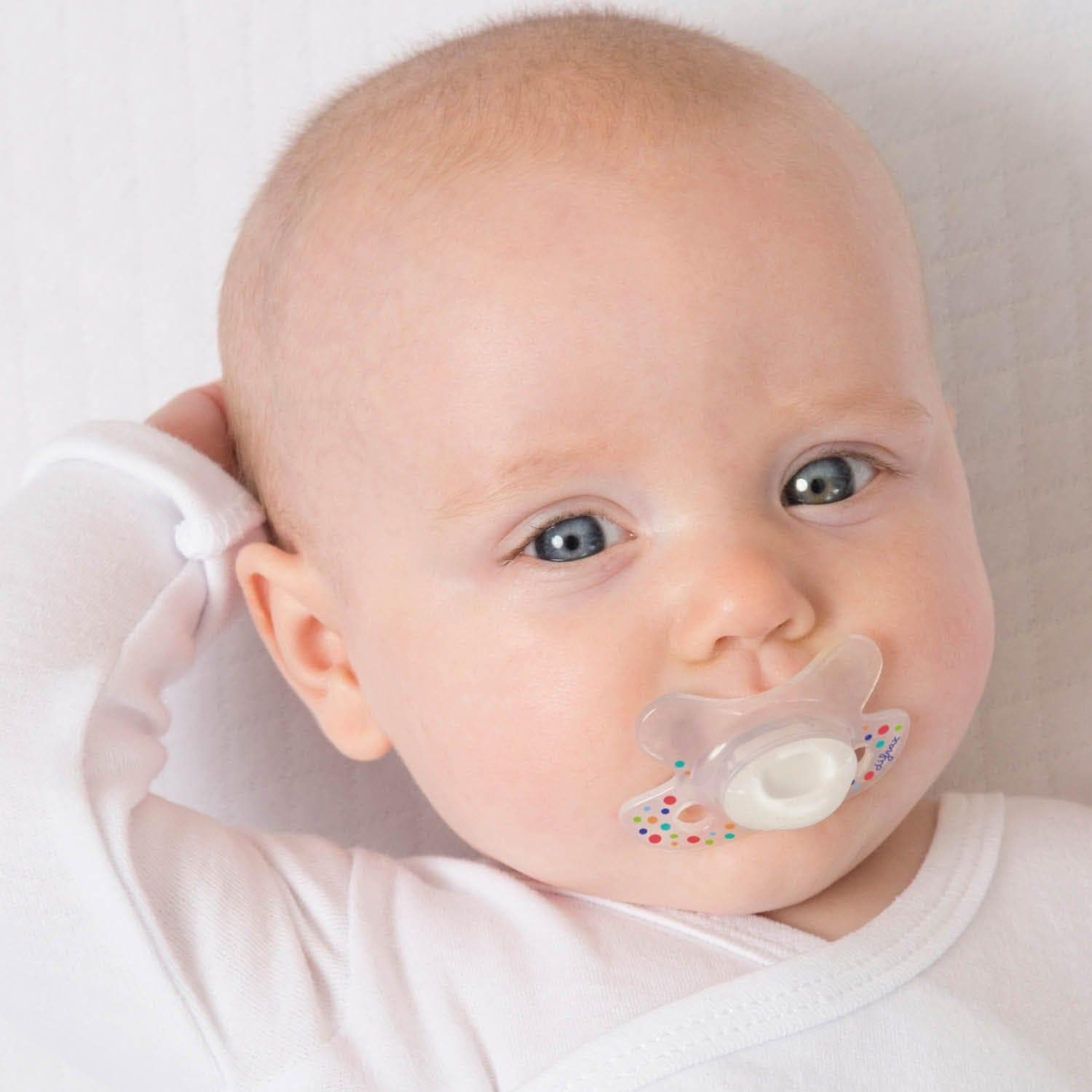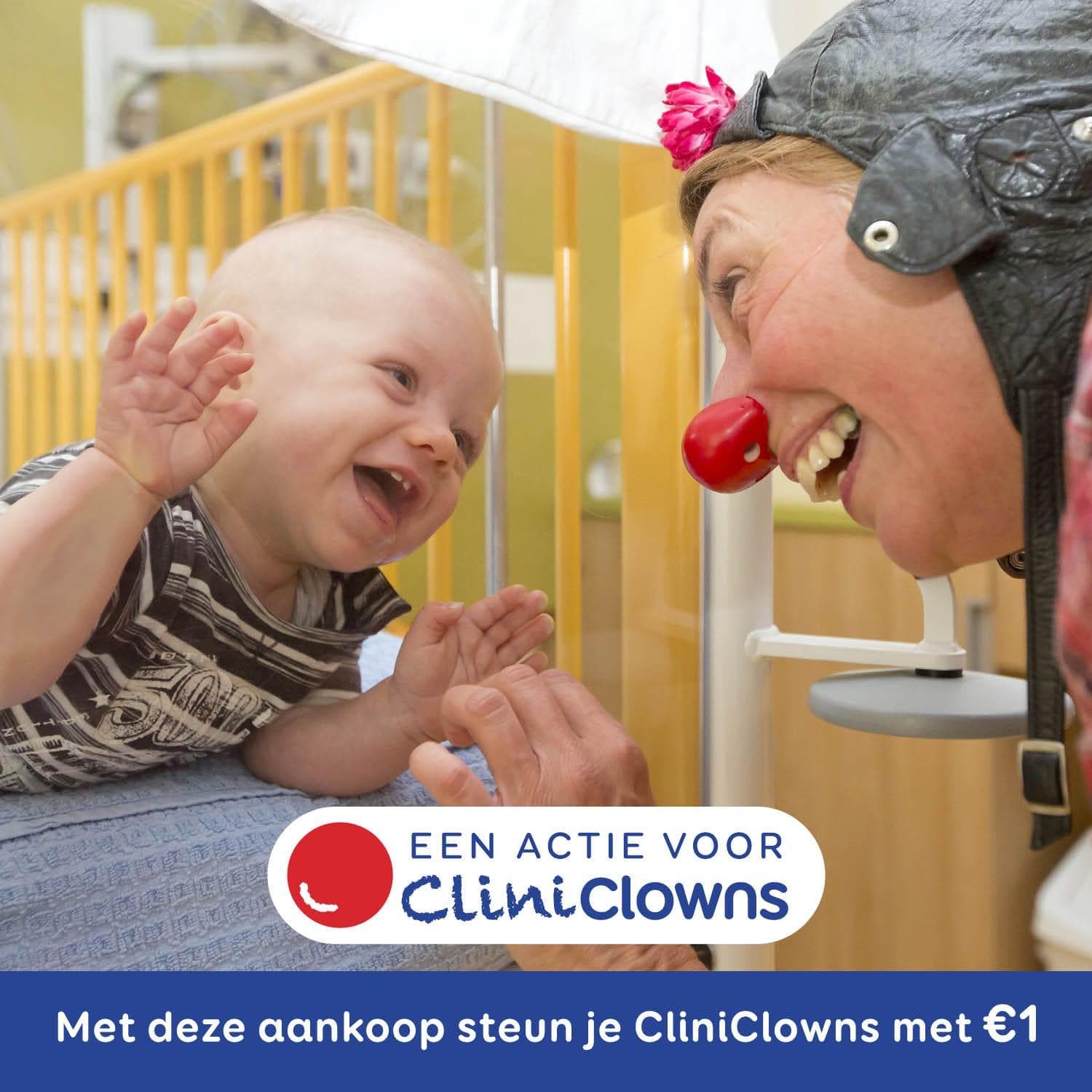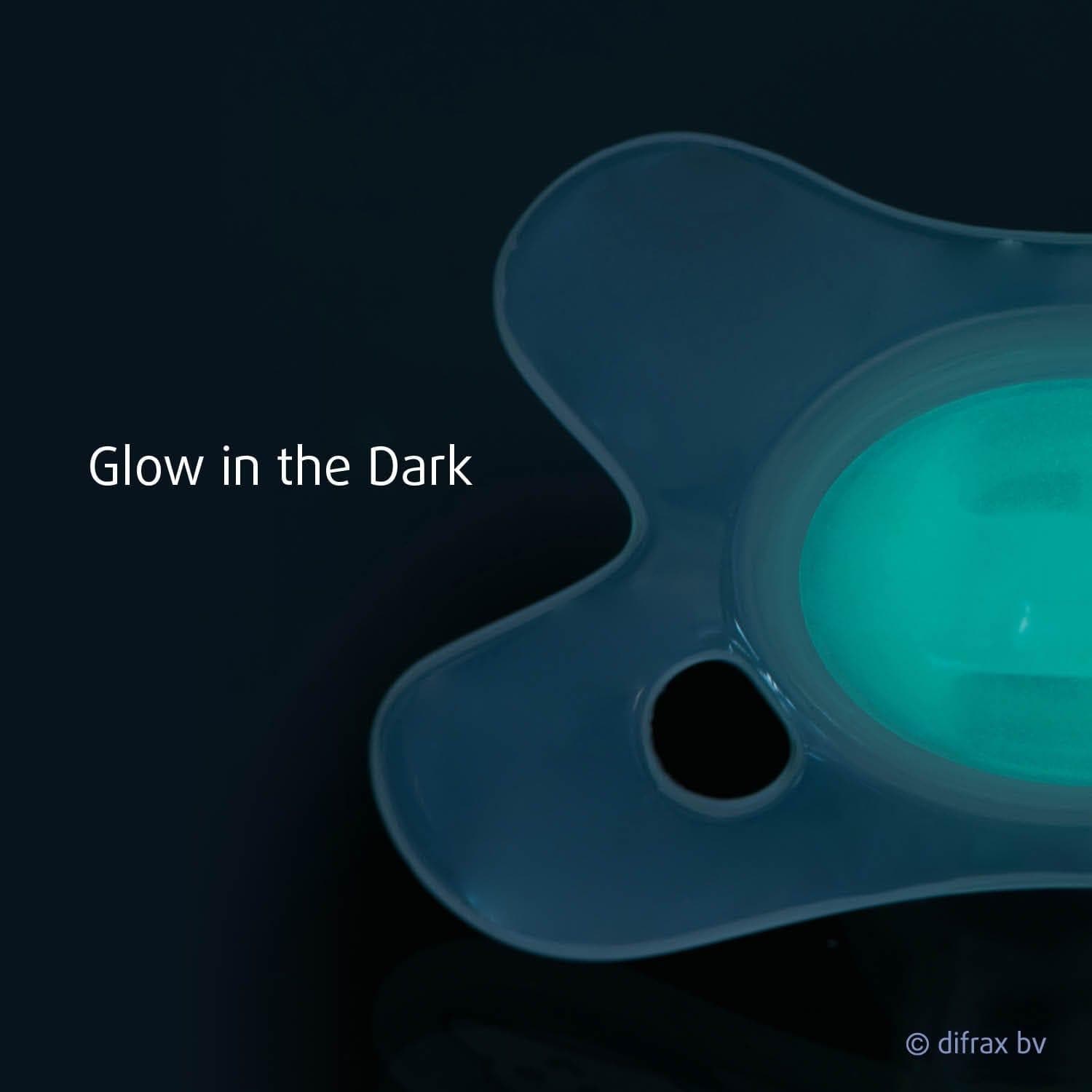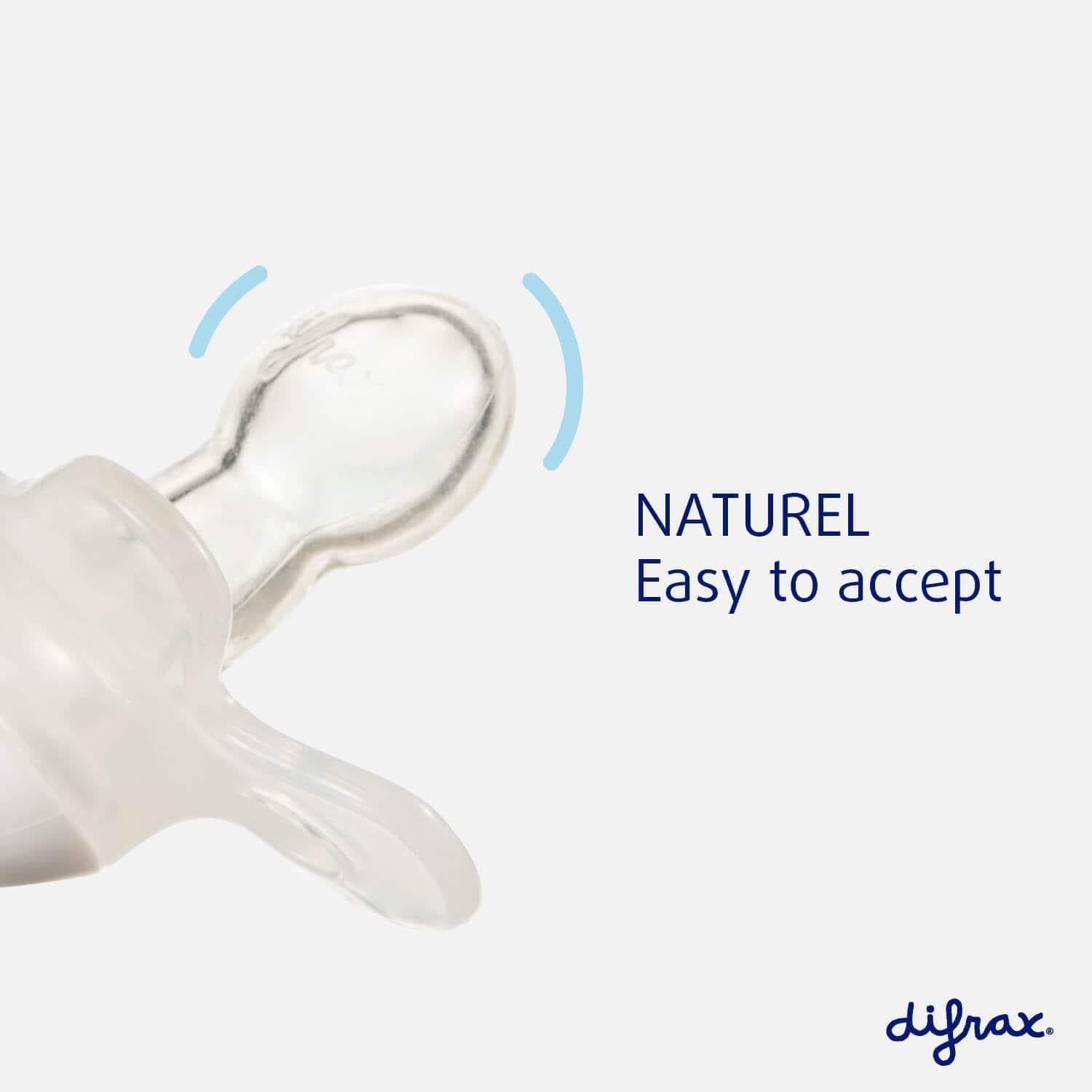 CliniClowns Pacifier Natural Newborn
SKU: CC113
Sale price

€5,29
Regular price
(/)
Shop het complete Difrax assortiment

Gratis verzending vanaf €30

Voor 12 uur besteld, dezelfde werkdag verstuurd
De Difrax Fopspeen Natural Newborn voldoet aan de zuigbehoefte van je baby. Deze fopspeen is symmetrisch, wat je baby snel herkent en makkelijk(er) zal accepteren. De grootte van het fopspeen schildje en die van het zuiggedeelte zijn speciaal ontwikkeld voor pasgeboren en premature baby's.
De CliniClowns fopspenen herken je aan het transparante vlindervormige schildje met vrolijke confetti. Het midden van de speen is Glow in The Dark waardoor je het speentje in de nacht eenvoudig kan terugvinden. Per verkochte fopspeen doneert Difrax € 1,-  aan CliniClowns.
Deze unieke fopspeen heeft een vlindervormig schildje, waardoor de fopspeen mooi past op het gezicht van je baby. De neusuitsparing zorgt ervoor dat je baby vrij kan ademen door de neus. Door de gaatjes is er extra luchttoevoer, wat huidirritatie voorkomt.
De fopspeen of tut geeft je baby troost, rust en ontspanning. Difrax fopspenen zijn er in vele trendy printjes en verschillende maten.
Advies: vervang een fopspeen elke zes weken. Trek dagelijks aan het zuiggedeelte om te controleren of dit onbeschadigd is.
Order & shipment

Ordered before 12 pm the same day. Orders that are ordered over the weekend or on Dutch official holidays are dispatched on the next working day.

During Black Friday and the holidays, keep in mind that delivery services are busier than usual and packages may take longer to arrive.

Questions? Check our frequently asked questions

Shipping cost is dependent on the shipping address. See below for a complete overview.
Free shipping from EUR 30 to the Netherlands, Belgium and France. Free delivery from 100 euros to other countries.
Returning within 14 days
Secure payment




Shipping cost per country

| | |
| --- | --- |
| Country | Shipping cost with normal post (incl. Track & Trace) |
| Austria | € 6,55 |
| Belgium | € 5,95 |
| Denmark | € 7,65 |
| Estonia | € 9,50 |
| Finland | € 9,50 |
| France (no islands) | € 7,95 |
| Germany | € 6,95 |
| Hungary | € 6,75 |
| Iceland | € 15,95 |
| Ierland | € 11,50 |
| Italy (no islands) | € 6,95 |
| Latvia | € 9,50 |
| Lithuania | € 9,50 |
| Luxembourg | € 8,45 |
| Netherlands | € 5,25 |
| Poland | € 6,25 |
| Portugal | € 7,75 |
| Romania | € 9,50 |
| Slovenia | € 7,75 |
| Spain (no islands) | € 7,35 |
| Sweden | € 6,95 |
The shield of the Dynamic, Natural and Dental pacifier is specially designed to keep the nose clear. The shape of the sucking section of the Dynamic and Natural pacifier is oval (symmetrical), which ensures high acceptance. Both pacifiers are suitable for children who like to rotate the teat in their mouth. The teat is turned over exactly the same.


Dynamic
The sucking section of the Dynamic pacifier consists of several silicone layers of different thickness. Thanks to these layers, the top of the sucking section moves with your baby's sucking movement. The teat stretches during a sucking movement and then shrinks back to its basic position. This protects the natural sucking reflex. This is an important advantage, especially for breastfed babies. The Dynamic pacifier has a number of silicone balls on the inside to further imitate the mother's nipple.

Natural
The sucking section of the Natural pacifier has a flat base, while the end of the silicone sucking section is round and oval. We call this symmetrical. This makes the teat easy to accept, especially for children who drink from the breast. In comparison to the Dynamic pacifier the sucking section of the Natural pacifier is made of one layer of durable silicone and is therefore less flexible when your baby sucks on the pacifier. The sucking section moves less during the sucking movement and ensures a stable tongue movement. The sucking section is completely smooth.

Dental
The sucking section of the Difrax Dental pacifier also has a flat base, while the end has a flat side that gives the tongue more grip during sucking. The Dental pacifier stimulates the development of the palate and of the tongue and jaw muscles. The convex part touches the palate and the flat part presses against the tongue. This is great for children who need this or when the Natural or Dynamic pacifier is not accepted.



Every child has their own pacifier preference and all types are equally responsible. Depending on your child's preference, you can choose the Dynamic, Natural or Dental pacifier. Don't know what your child's preference is? Then we recommend first choosing the Natural or Dynamic variant.

The Difrax pacifier comes in five different sizes, ranging from newborn to 20+ months. The pacifier offers comfort and safety for any age. The size of the shield and the sucking part of the pacifier vary according to the age category. The sucking part becomes more solid as the ages increase, so it stays in proportion with the developing jaw strength of your child. The shield also becomes bigger, so it matches your child's face.

As soon as your baby starts to bite on the pacifier, we recommend stopping the use of a pacifier and switching to a teething ring or teething toy.

To all pacifiers
Choose options