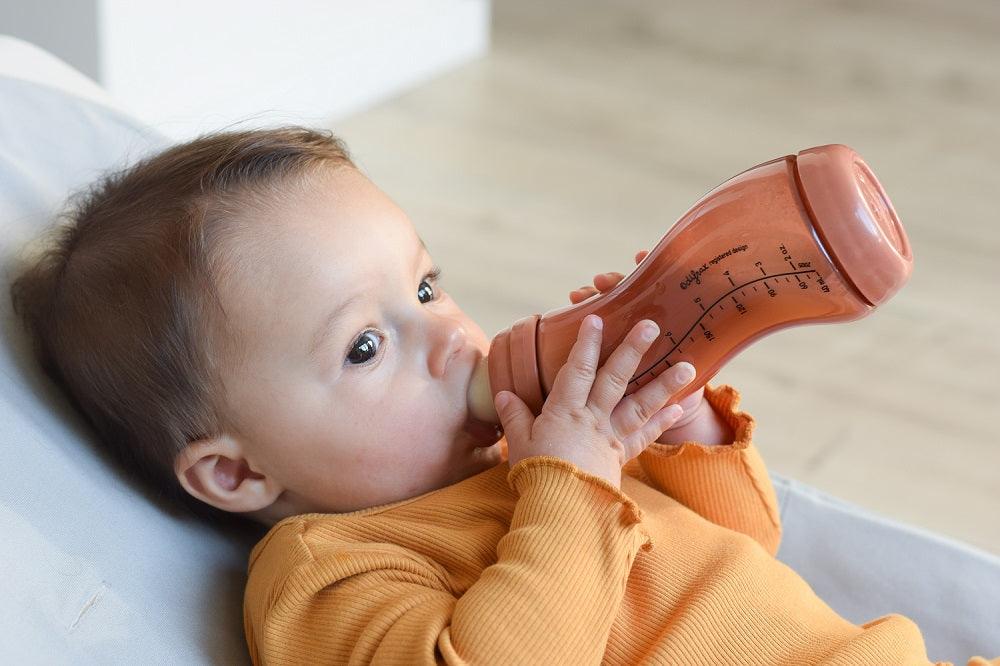 Tips for filling the S-baby bottle
Did you know that the top opening of the Natural S-baby bottle has the same diameter as other brands' narrow baby bottles? Some people experience difficulty filling the Natural S-bottle with formula. They tend to think that the opening is narrower than other bottles, but this isn't the case. Then why does it seem that way?
Because of the well-known S-shape, the neck of the S-bottle bends downward slightly. Filling the bottle can therefore be experienced as more difficult than with a straight bottle with a straight opening, even though the opening itself is the same size.
A few useful tips that can help with filling the S-baby bottle:
Use a baby formula storage container to fill the bottle. These containers have a narrow nozzle. This makes it easy to transfer the formula from the container into the bottle without a measuring spoon and without making a mess. The storage container is also handy for when you're on the road or for daycare, but also for at home as it always provides a well-measured portion of formula.

Fill the S-bottle from the bottom. The bottom of the S-bottle can easily be screwed off. This enables you to fill the bottle through the bottom. This opening is much wider than the top opening. Furthermore, the milk powder goes into the widest part of the bottle, which makes it easier to prepare larger portions of food.
How to do it:
Use the top opening to fill the S-bottle with water. This way, you can still use the measurement marks.
Screw the bottle teat onto the bottle.
If you have a sealing disk, place this between the opening and the bottle teat first. If you don't have a disk, you can use the non-spill cap that comes with every bottle.
Turn the bottle around.
Unscrew the bottom and use the wide opening to fill the bottle with formula.
Give it a stir and you're ready to go!
Extra tip: The wide bottom is also perfect for filling the S-bottle with frozen cubes of expressed breast milk.