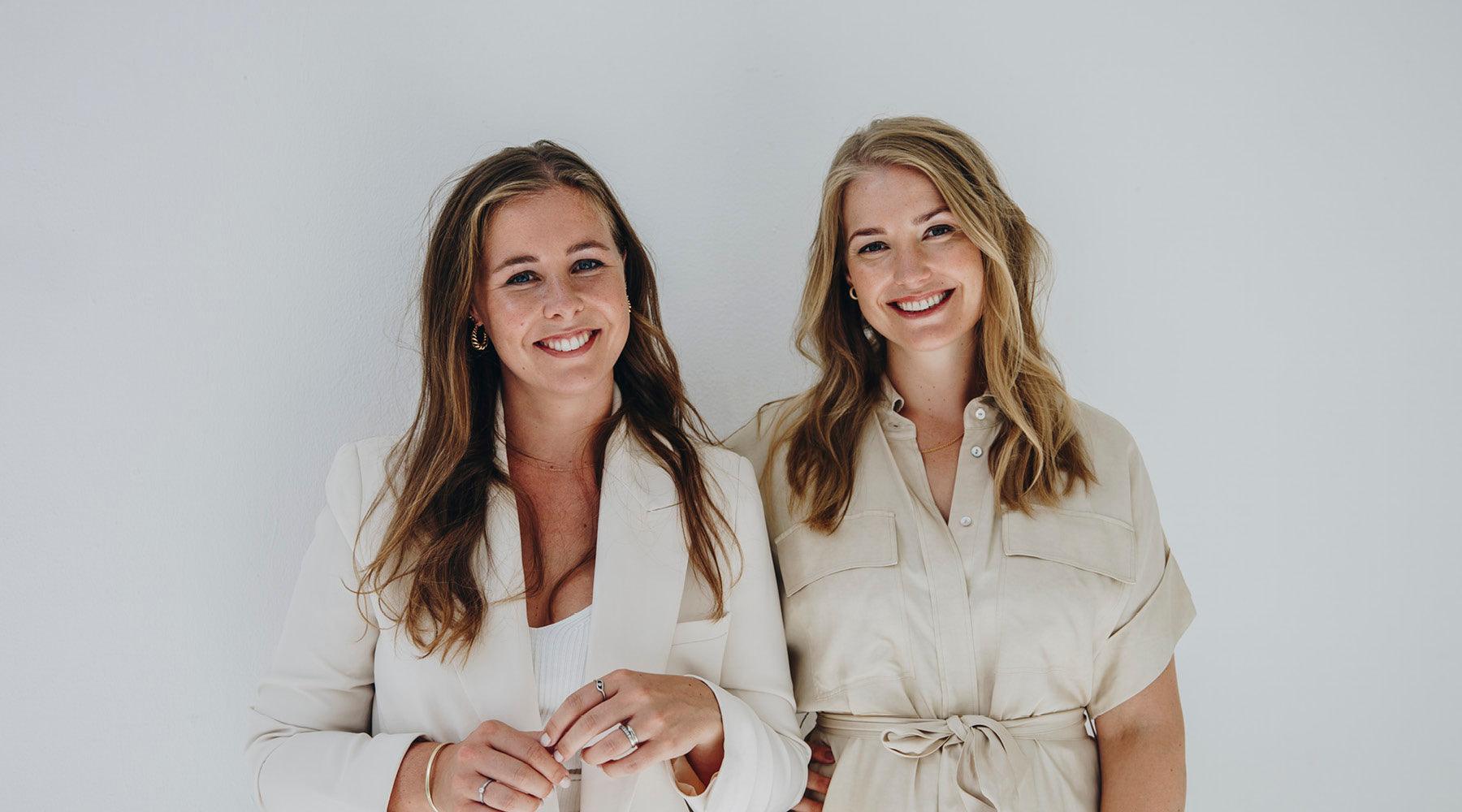 Honest about the childbirth period
When we think of the childbirth period, we think of chocolate rusk. At maternity visits, gifts for the baby. A house full of flowers and cards. Home birth care and countless first times. Smell of newborn baby, hug in bed. With soft hair and hours of staring at that new person you brought into the world.
These post-contractions, night sweats and the maternity bandage, cracked nipples, hemorrhoids and that feeling of bruising from below: we talk about it a little less often. We prefer to ask "how is the little one sleeping" rather than "how is your vagina".
The less charming, fun, or happy sides of the childbirth period often remain underexposed. Most women have no idea that you can still look pregnant for days after giving birth, just because your uterus needs time to return to its old size. Or be shocked at how much blood you can lose in the first few days or even weeks after giving birth. "Is this normal? Is a question that will undoubtedly cross your mind often. The answer to this question is 99% of the time "yes". We talk about it less, we read less about it, but all of these physical ailments and emotional ups and downs are part of the childbirth period.
How have you been feeling since you were a mom? It's a question we don't ask very often, but actually should be asked a lot more often. Because with the birth of a baby, a mother is also "born". This transition from wife to mother can be the biggest change in your life. A new mother experiences this transition as something very natural, while other women must get used to their new role and responsibilities and all the emotions that come with it. As at one point you are very happy to hold your sweet sleeping baby close to you and your heart is about to explode with love, and the next moment, lack of sleep and depleted adrenaline after giving birth you break. How to lovingly watch your partner changing your little one, only to bite him or her and tell him or her that he or she is "doing everything wrong." A roller coaster of emotions, ups and downs.
The maternity nurse will leave after one week, but your birth weeks will last longer than those seven days. It can really take a while before you feel like you used to be again. You know the saying "nine months high, nine months low": Emotional and physical recovery from childbirth can certainly take several months. Or years. Enough of mothers don't have a moment until their baby's first birthday when they look around and think "hey, I feel like myself again".
Maybe you feel like you will never be "the old one" again, and that's a normal feeling too. You are not the person you were before you became a mother. You discover everything you can do in a day, even if your nights are suddenly cut in half. You can see how easier and easier it is to set priorities and make choices. Your baby learns a lot in these first few months, but your learning curve is huge as well.
Being honest about the childbirth period doesn't mean we scare each other off about what's to come. It's not necessary. What we can do is make sure we continue to listen to each other and ask questions. Not just questions about the baby, but about the new mom. Give a new mom the space to talk about the challenges of breastfeeding, a childbirth that didn't go as hoped, or the birth tears that keep falling. Let's do it more, while enjoying a rusk with chocolate and that wonderful newborn smell.
About How About Mom
How About Mom provides support, information, and inspiration for pregnant women and mothers with their eponymous app, Honest Moms book, and online courses. How About Mom was founded by entrepreneurs, sisters and mothers Anna Jacobs and Frederieke Jacobs and is supported by (natal) care professionals across the Netherlands.