Article: Which pacifier does my baby need?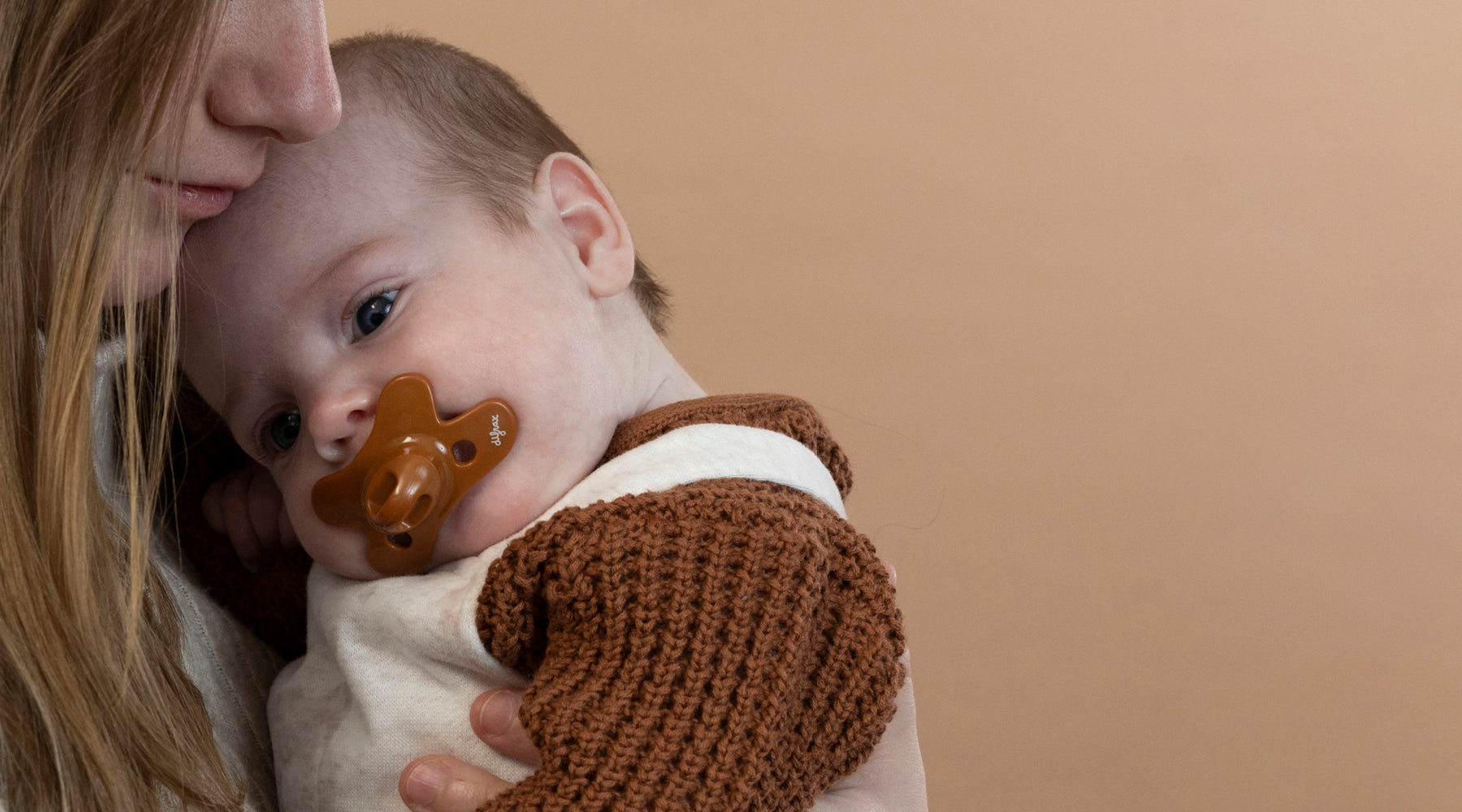 Which pacifier does my baby need?
Many children have a strong sucking need from birth. As your child grows, the sucking power gets stronger and stronger. Difrax has five different sizes of pacifiers that match both the size and sucking needs of your child. But which pacifier does your child need, and when exactly do you switch? Is age the only indication or are there more factors that show that your child is ready for a larger pacifier?
As every child is unique, it is important as a parent to keep a close eye on your baby's behaviour. After all, you as a parent are the best judge of what your baby is ready for. A indication of when you might want to start giving a pacifier is the age of your baby. However, this remains an indication, so if your child is smaller or bigger than average, it could be that your child will stick to a specific pacifier for a shorter or longer time
But what if your child already has a pacifier, when do you switch to the next one?
The most important thing is that your baby is able to keep the pacifier in his/her mouth properly. Especially with the Newborn pacifier, 0-6 months pacifier and 6+ months pacifier, there is still a clear difference in the size of the shield and the suction part.
Do you notice that your baby has trouble holding in his pacifier? Does your baby easily spit out his pacifier? Or does your baby have a visible imprint of the shield in its cheeks because it has to struggle to keep the pacifier in his/her mouth? Then this could be a clear signal to switch to a larger size pacifier.
As your baby gets older, the sucking power also changes and you will notice the need to switch from the 6+ months to the 12+ months pacifier. This contains a firmer silicone suction part that satisfies the greater suction power. Is your baby 20 months or older? Then Difrax offers the Natural 20+ Months pacifier. In comparison with the other pacifier sizes, the suction portion is the firmest.