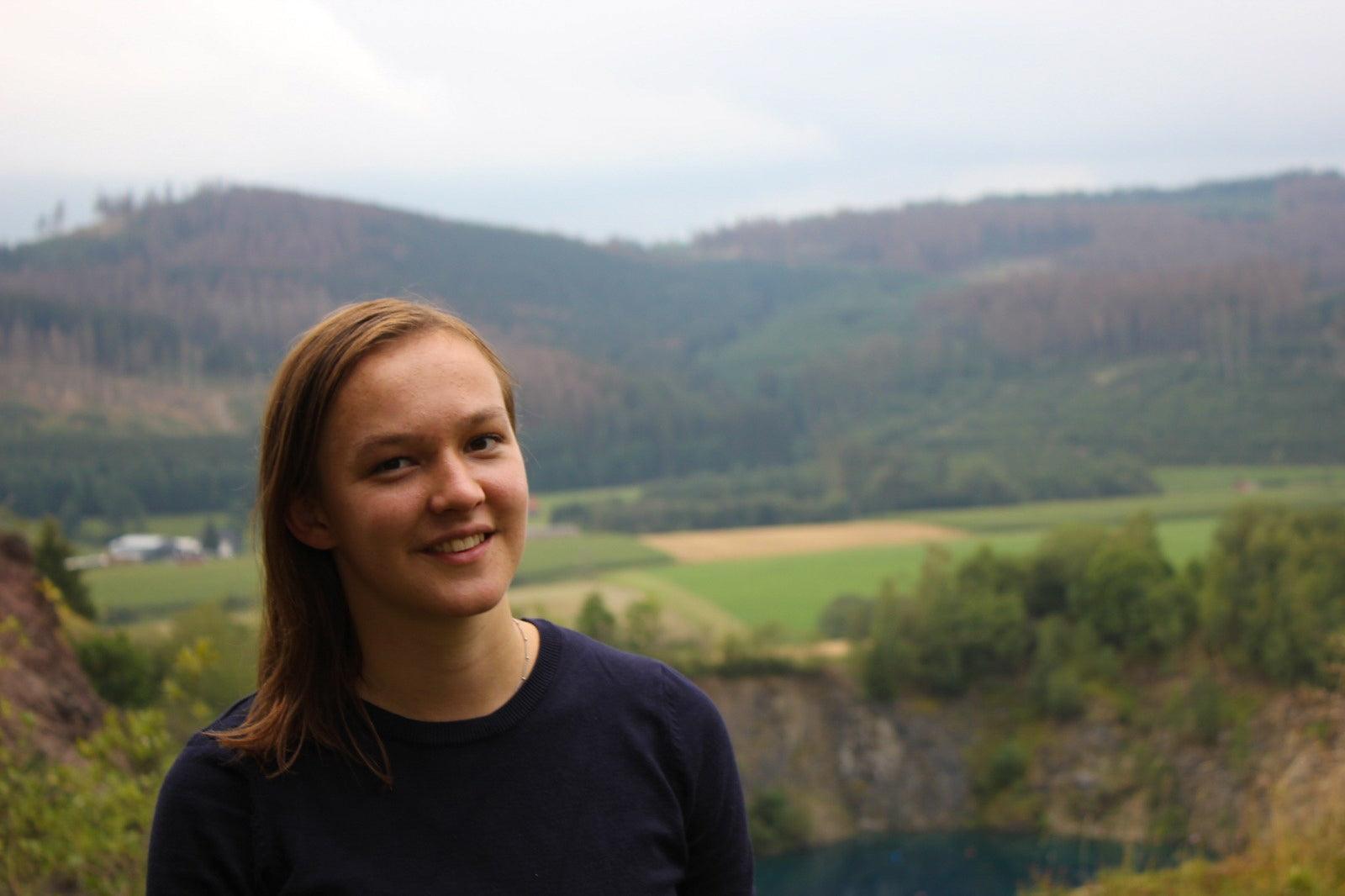 Een werkdag in mijn stageperiode door Marita
Marita is stagiaire marketing/communicatie bij Difrax. In deze blog vertelt ze hoe een werkdag er voor haar uitziet.
Een thuiswerkdagje
Het is half 9 's ochtends en ik stap net uit m'n bed. In een tijd waarin thuiswerken de norm is, is het wat langer in je bed blijven liggen toch wel een bijkomend voordeel. Ik denk terug aan de eerste weken van mijn stage, toen ik nog iedere dag naar kantoor ging. Gelukkig kan ik alsnog iedere week één dag naar kantoor. De andere vier dagen werk ik thuis. Zoals vandaag, gewoon vanaf mijn zolderkamertje.
Goedemorgen collega's
Een klein half uurtje later start ik mijn laptop op en open meteen de Zoom app. Iedere ochtend om 09:00 beginnen we als collega's samen de dag met een videocall. De ene keer is dat heel serieus en praten we bijvoorbeeld over de marktontwikkelingen en de andere keer doen we iets met 'fun' zoals een quiz of een lesje ochtendgymnastiek.
Zodra de Zoom is afgelopen bekijk ik eerst mijn mailbox. Een vraag van mijn collega of ik aan de slag kan met een nieuwe nieuwsbrief. Ik schrijf het meteen op mijn to-do lijstje voor vandaag. Maar nu eerst aan de slag met iets anders. Voor een campagne in Frankrijk moeten landingspagina's gemaakt worden. Aan de hand van het advies van een communicatiebureau ga ik aan de slag. Ik overleg met de afdeling Design of ze beeld kunnen maken en neem contact op met het communicatiebureau als iets niet helemaal duidelijk blijkt te zijn.
De tijd vliegt
Als ik op de klok kijk is het tot mijn verbazing al bijna tijd om te gaan lunchen. Ik rond mijn werk aan de landingspagina's af, en loop de trap af naar beneden. Als je zo lekker aan het werk bent zou je bijna vergeten dat je ook nog moet eten tussendoor.
Na het middageten ga ik eerst aan de slag met Amazon. De voorraad hiervan moet bijgehouden worden om te weten of we nieuwe producten op moeten sturen. Niet het meest uitdagende klusje, maar het moet wel gebeuren. Nadat ik dit gedaan heb, ga ik aan de slag met de nieuwsbrief. Ik bedenk waar we een nieuwsbrief over willen sturen, en schrijf hier de teksten bij. Daarna maak ik in Mailchimp een opzet voor hoe de nieuwsbrief eruit moet komen te zien. Ik app de stagiaire van Design over het beeld dat ik nodig heb voor de nieuwsbrief. We bellen even om te kijken wat het mooiste is, zodat zij daar mee aan de slag kan.
De afgelopen maanden
Als ik aan het einde van de dag mijn laptop afsluit, kijk ik terug op de afgelopen maanden. Het was een gekke stageperiode, met veel thuiswerken. Maar ondanks alles heb ik een supertoffe stage gehad. Veel geleerd en veel leuke opdrachten mogen doen. En dan te bedenken dat het bijna weer voorbij is, en dat het schoolleven dan weer begint. Eén ding weet ik wel, de collega's ga ik zeker missen!

Benieuwd hoe Marita's eerste stagedag eraan toe ging? Klik dan hier!